New Junior Baby Earmuffs - Peachy Keen
New Junior Baby Earmuffs - Peachy Keen
Baby Earmuffs For Protecting The Ears You Love

We live in a very noisy society. From busy events to air travel and loud music at every turn, it can seem almost impossible to protect your baby from a world full of loud noises.

With loud noises being one of the leading causes of hearing loss in young children you should seriously consider protecting your baby's fragile ears. A great way of accomplishing this is with a pair of our New Junior baby earmuffs.

Our unique patented and innovative baby earmuffs have been designed to block out loud noises without the discomfort regular earmuffs may cause. The soft and stretchy headband, coupled with a lining of non-stick silicone, holds them in place without any unnecessary pressure on your baby's soft developing head. 

You shouldn't be held back from taking your baby to noisy events or excluding them from loud environments. New Junior baby earmuffs make the impossible, possible once again. 

Headband


Stretchy headband fabric to prevent unwanted pressure
Super soft materials to avoid chaffing and ensure comfort
Non-slip silicone for babies who are always on the move
Adjustable Velcro tabs that allow for movement as your baby grows
Four different designs will enable you to mix and match with any outfit

Earmuffs


Noise reduction rating of 22db
So small, they will fit in the palm of your hand
A tiny weight of only 110 grams ensures easy transportation
Super-soft ear cushion pads to protect those little and delicate ears

All earmuffs include a headband and carry bag.
Recommended for babies aged 0 to 3 years old.
Customer Reviews
11/21/2019
Great Quality
We purchased a set for a concert we attended with our 8 week old daughter. She didn't seem bothered by them being on, and the fit was perfect. The quality is excellent and at a great price. Highly recommend for little ones attending noisy events.
Elise G.
Australia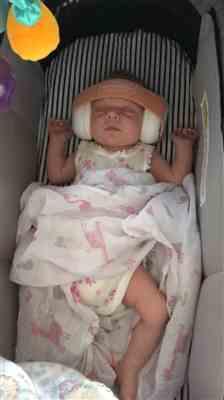 11/13/2019
Cute, affordable and had a happy baby
Great little earmuffs, she was 3 weeks old and went to her first speedway to watch daddy and his friends, but there was no watching, she just slept the whole time and the ear muffs didn't bother her at all. <3
Kimmi R.
Australia
09/23/2019
Amazing product
Light weight comfortable affordable and great design. The only thing I could suggest is perhaps having the velcro just a little longer they were slightly too big for my 9 week old. They fit and stayed on however when laying flat if turning her head she would move them off her ears. A great investment for our family who fly often and spend lots of time at car events
Paula P.
Australia
09/10/2019
Amazing service
The earmuffs are fab. Although I haven't tried them yet. The service I received was amazing!
Stefania E.
Australia
09/07/2019
Wonderful product
Purchased the new junior ear muffs to take our little one to football games. Worked wonders! First game she managed to sleep through the first half with heaps of cheering, music, fireworks, etc without even stirring. Would recommend!
Kristie S.
Australia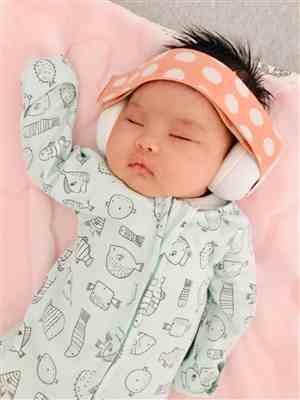 09/03/2019
Amazing product!
We love the earmuffs we purchased for our baby girl - very useful esp when going out plus very stylish (love the polka dots)! Will definitely recommend to my friends. A must have for parents on the go!
Roselle N.
Australia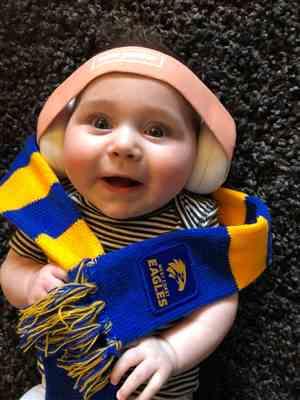 07/15/2019
Great quality product
Super cute, great quality and a number of colours to choose from. Soft a little baby ears. Thank you
Elizabeth H.
Australia
06/12/2019
Baby Ear Muffs
These ear muffs were great! My baby slept through the whole wedding. However, her head was a little too small for the ear muffs to sit on her head properly so I think looking into a smaller size or making the headband more adjustable would be beneficial for the smaller Bubbas!